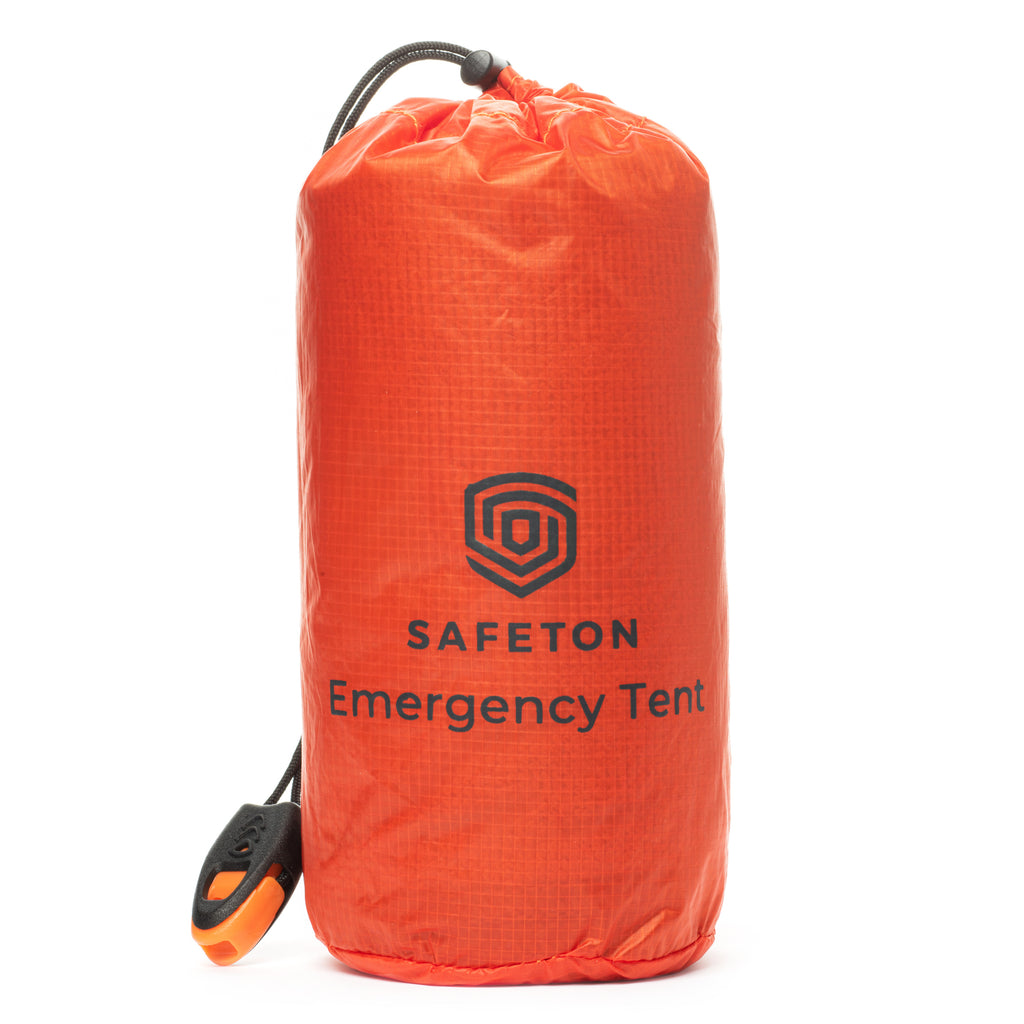 Zoom the image with the mouse
Emergency Tent
Our emergency shelter is made for one purpose - to...
Our emergency shelter is made for one purpose - to keep you alive when disaster strikes. Unlike low-quality mylar tents, our tear-resistant poly stands up to the type of wear and tear you'll experience when you're on the go.
That means you'll never have to worry about your shelter failing when you're in an emergency situation.
Perfect for go-bags, hiking gear, and car emergency kits, this emergency tent reflects heat back to you while keeping the elements out. 
Whether you're hiking, camping, skiing, or boating, an adventure can change from great to life-threatening in minutes.
This compact tent gives you what you need to make it through. Simply pull your emergency survival tent shelter out of its bag, run the included paracord through it, secure it to trees and the ground, and crawl inside. 
Hopefully you'll never be in a situation where you need a safety tent. But if you do, ours has your back. And it'll have it again next time too. Durable and easy to pack, this tent is designed for multiple uses in a variety of environments. 
Don't leave your safety to chance. Make sure you have a tent you can rely on in case your next adventure turns into a nightmare.
Free Shipping
on all orders over $199
Brand Authenticity
100% genuine products
Free Returns
online and in-store
Free Gift Wrapping
on all orders over $69